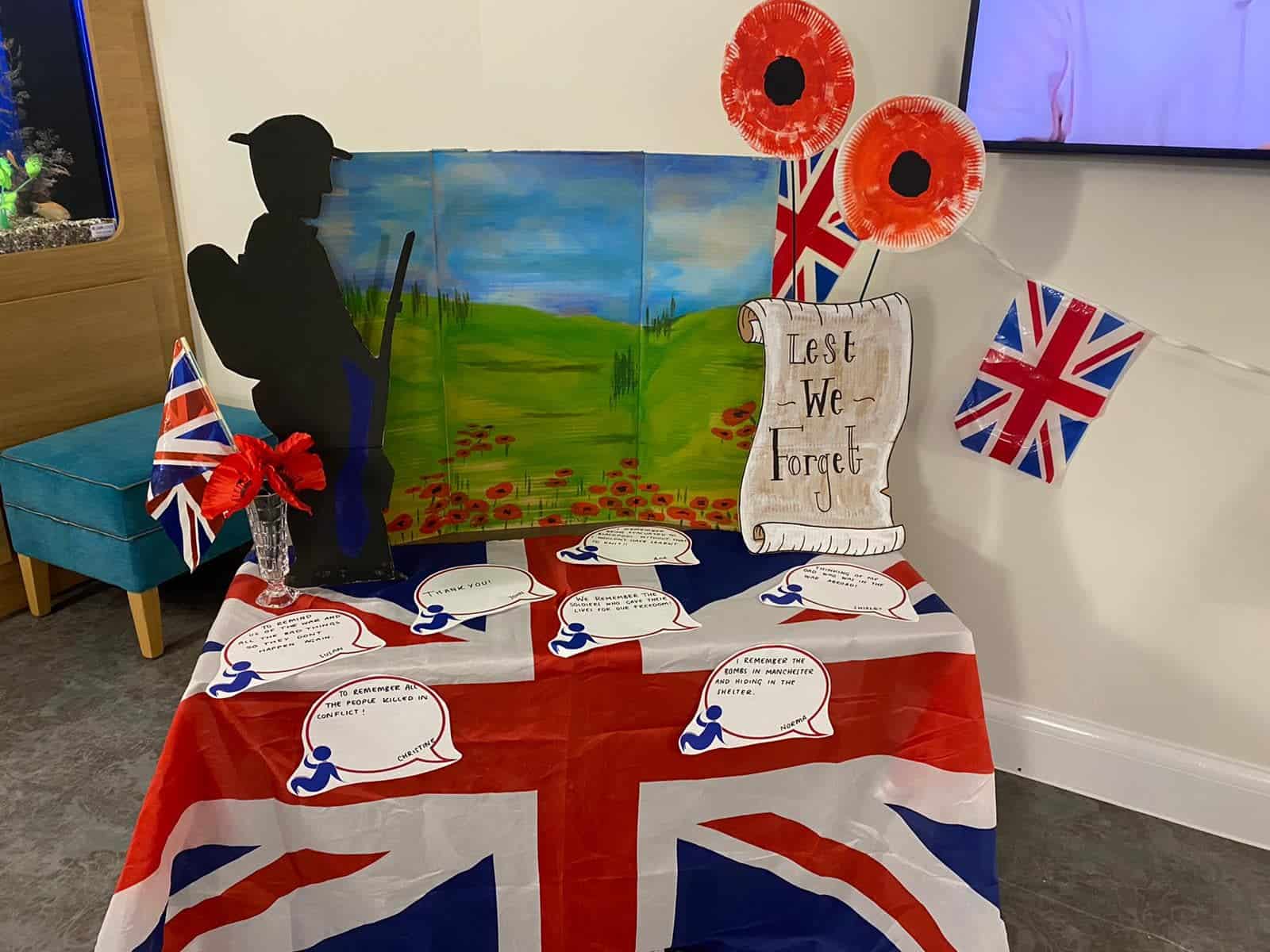 Doves Nest: Remembrance Day Afternoon Tea. We welcomed Adam from The Royal Northern College of Music to come and play the last post to kick start our afternoon. We had sandwiches, vol-au-vents and lots of cakes! Residents have spent the week making decorations and remembering why we have Remembrance Day.
Fernlea: It was remembrance Sunday yesterday so we honoured the day by having a gathering and Sam Jones was booked to entertain us with her trip down memory lane, there was a war time sing along and a wartime music quiz Our fabulous Holly created an amazing window display in remembrance of those we lost and everyone honoured the silence on the 11th day at the 11th hour #lestweforget2021
COVID-19 Update
Olea Care Group would like to offer reassurance of our commitment to keep your loved ones safe amid recent publicity regarding the spread of Coronavirus.
Read more