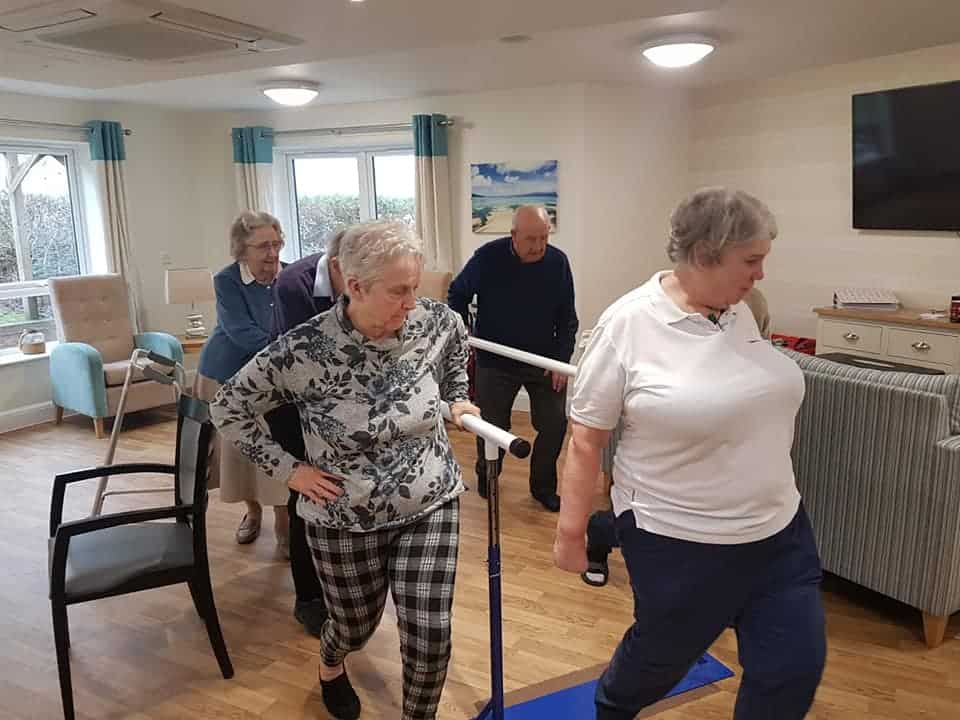 Janice Gibson, one of our wonderful residents at Fernlea, is undertaking a 200 mile cycle in association with the Parkinson Association between the 23rd January and the 24th April. Janice has already convinced a number of other residents and staff to join her.
– Steph will be walking her dog 200 miles
– James and Eddie will be doing 100 laps around Torkington Park
– Russ will be cycling 200 miles with Janice
– Kathryn will be walking up Bryncatherby Mountain
– Colette will be doing a sponsored silence
"At Fernlea, all management, staff and other professionals provide and support a rehabilitation and mobility session once a week, which encourages us all to strive to be mobile again, even if this is just simply standing up unassisted. Now we have the motivation, we want to do more. So I am leading the fundraising to buy more equipment that can be used on a daily basis, such as floor cycles, yoga balls and therapeutic equipment to add to our already expanding collection.
So please make a donation to this amazing cause. No matter how small, it will make a difference and get me to my goal." Janice Gibson
https://www.justgiving.com/crowdfunding/janice-gibson-1/feedback?utm_term=ZdwX2WweZ