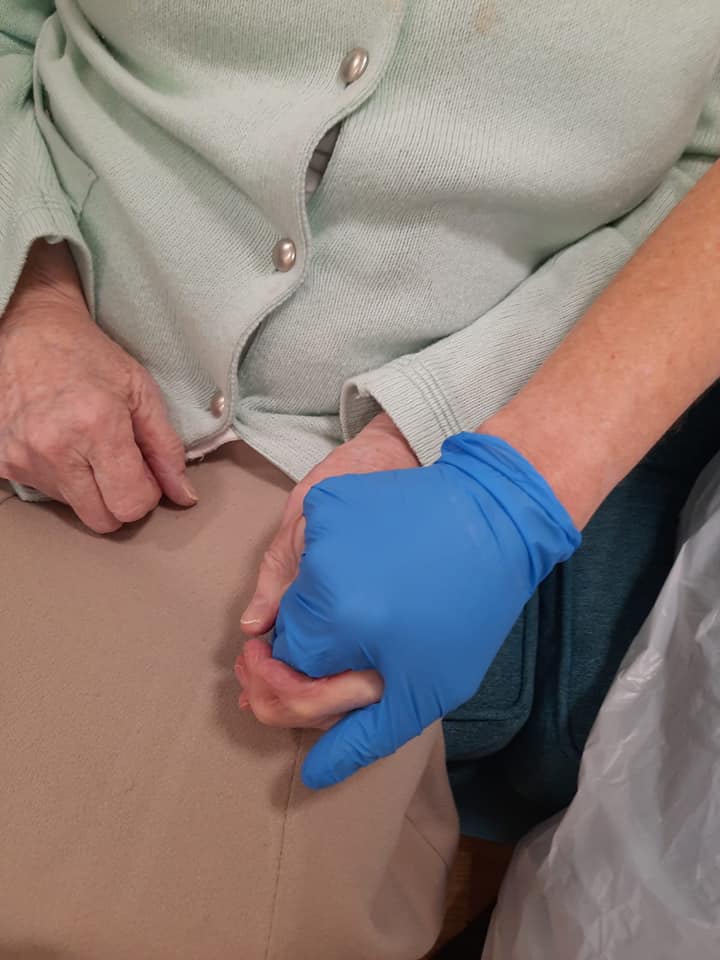 Under normal circumstances welcomes and encourages visiting relatives and friends. Due to the Covid-19 pandemic visits have been adapted to ensure all our resident's safety and well-being is maintained.
Our main priority will always be the safety and well-being of our resident community and we are taking every measure to ensure that our residents are safe.
While we are hopeful that, as the effects of the virus begin to slow, we will be able to open our doors fully again, we must remain vigilant for now and so visitors are required to follow. We will carefully discuss our approach to visiting with the families and health professionals caring for residents to ensure guidance is strictly adhered to.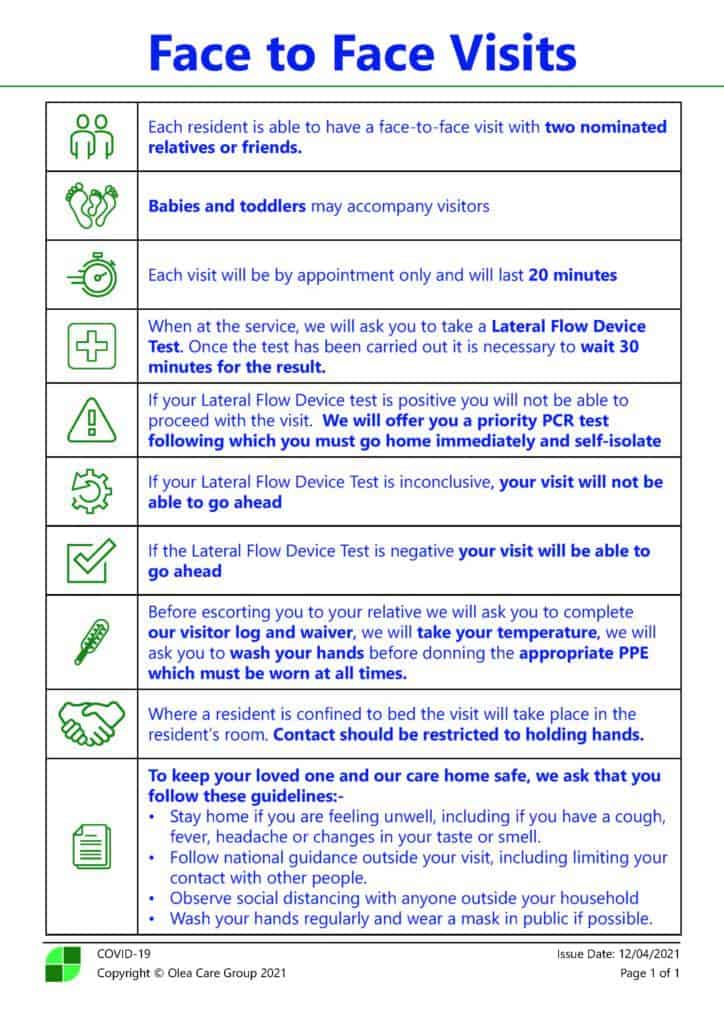 The ongoing pandemic will be under constant review both locally, nationally and within the home and this policy can be subject to change at any time, unfortunately at times with no notice.
Our profound thanks go out to the wonderful members of the community who have shown their support through this time and the family members and friends who have continued to show patience and understanding.
We will always welcome your ideas, suggestions, and feedback and welcome you to contact our teams if you would like to discuss anything