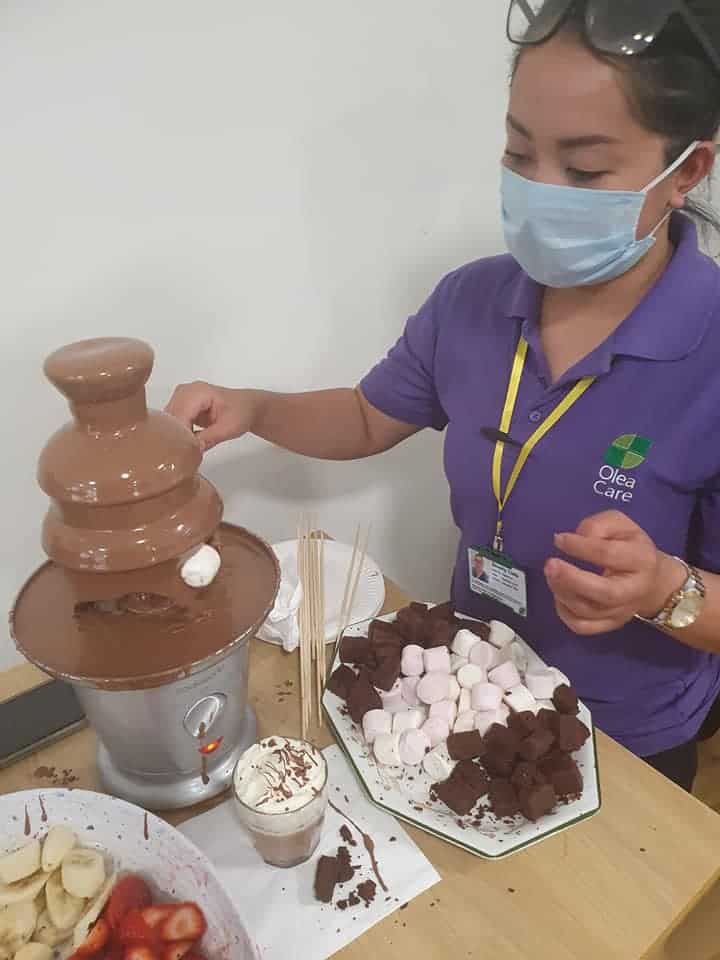 Its all about chocolate at Fernlea today.
Our chocolate fountain is out with an array of delicious fruit and marshmallows to dip.
So messy but sooooo gorgeous …..
COVID-19 Update
Olea Care Group would like to offer reassurance of our commitment to keep your loved ones safe amid recent publicity regarding the spread of Coronavirus.
Read more